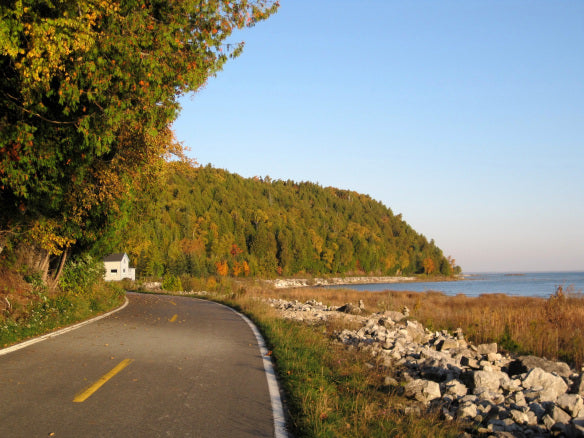 Mackinac Island is home to State Route M-185, a highway that is 8.2 miles long circling Mackinac Island.  It is impossible to visit Mackinac Island without stepping foot on M-185, as it follows the entire shoreline of the Island and offers scenic views of the straits that divide the Upper and the Lower peninsulas of Michigan, as well as Lake Huron and Lake Michigan. It has no connection to any other Michigan state highways—as it is on an island—and is accessible only by passenger ferry.
According to the Michigan Department of Transportation (MDOT), M-185 is "the only state highway in the nation where motor vehicles are banned". Traffic is only permitted by foot, horse, horse-drawn vehicle, or bicycle. Restrictions on automobiles date back to the 1890s, and since the ban, only a few vehicles have been permitted on the island other than the city's emergency vehicles.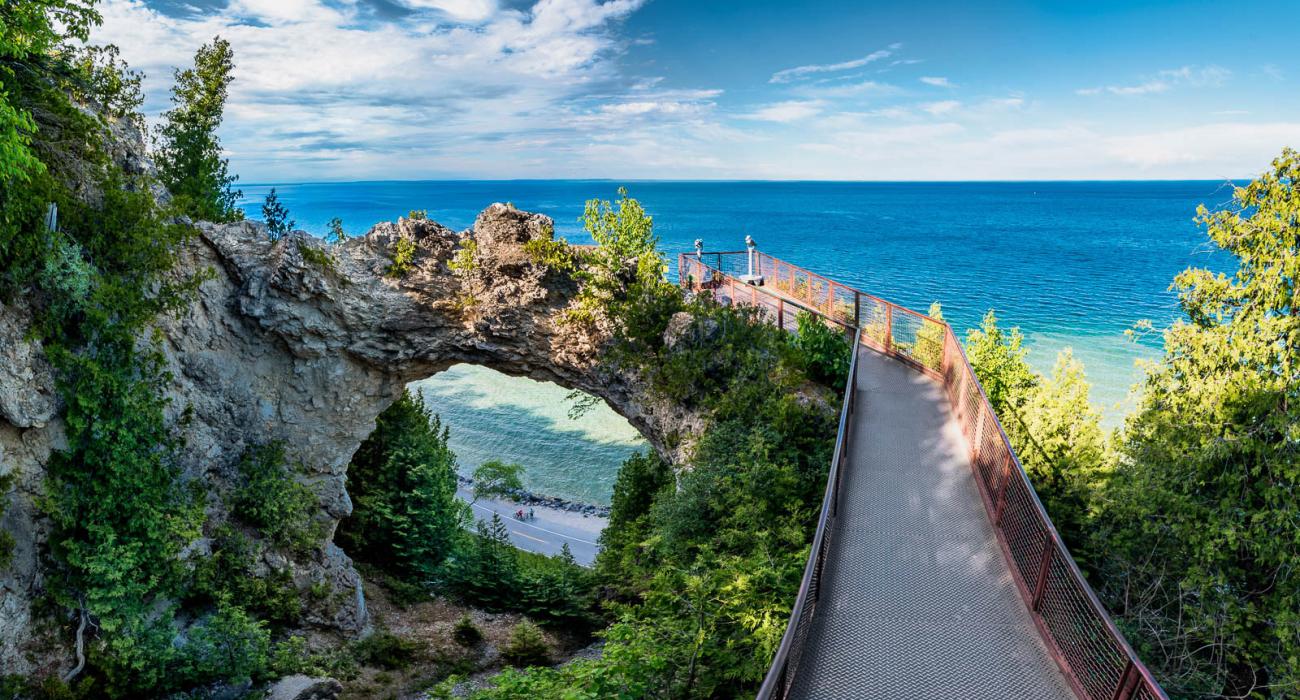 The highway was built during the first decade of the 20th century by the state and designated as a state highway in 1933. The highway was paved in the 1950s, and portions were rebuilt to deal with shoreline erosion in the 1980s. Until an accident in 2005, it was the only state highway without any automobile accidents.